The eastern Baltic cod stock is recovering slowly, despite the fishing ban that has been in place since 2019. The Hanö Cod Reef initiative was launched in Hanö Bay to support the recovery locally. Construction of artificial reefs on the seabed improves opportunities for cod to hide from predators, which has proved positive for cod population growth and recovery. We don't know much, though, about the conditions needed and the effects of cod reefs in the Baltic Sea – something Anders Persson, PhD in aquatic ecology, and his colleagues will study. The goal is to gain knowledge about cod reefs and refine them so they can be used in more areas in the Baltic.
It's been a windy autumn day on Skåne's east coast, which is troublesome for Anders and his colleagues. Calm seas are needed for setting the heavy artificial cod reefs in place, and the project team has been forced to cancel twice due to weather conditions. They're hoping the third time's the charm.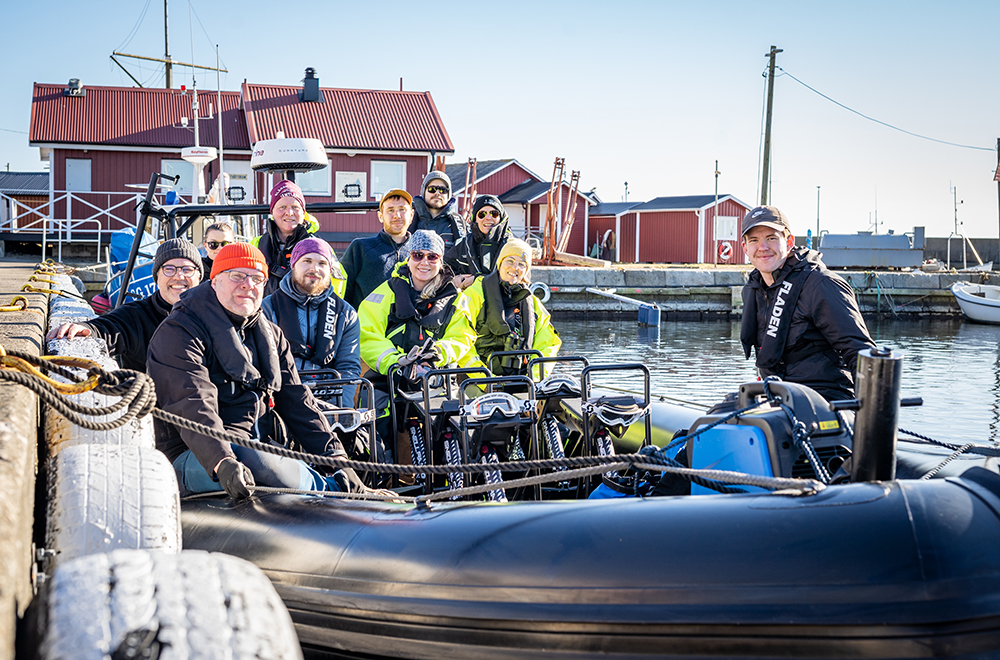 Placing artificial reefs on the seabed to benefit fish and other organisms is nothing new. Wrecks, the most common form of artificial reef, have been situated on the seabed in many locations in the world's oceans. Artificial reefs aren't new in Sweden, either. The Fjord Cod project, initiated 2014 in Bohuslän, established cod and lobster reefs in Byfjorden. The reefs used in the Fjord Cod project are hollow concrete blocks left over from the construction industry. A similar construction will be used for the Hanö Cod Reef.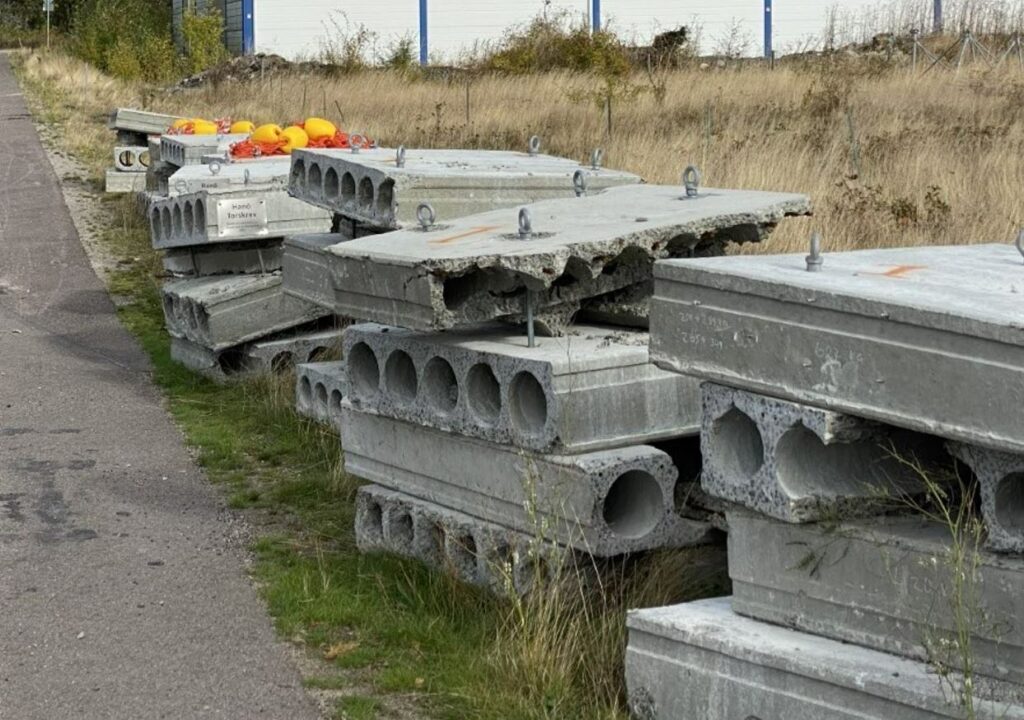 The two projects are otherwise very different – Fjord Cod is being done on the west coast, which has a different marine environment than the Baltic, with a different species composition and a different cod stock. And unlike Fjord Cod, the Hanö Cod Reef will include a scientific component, led by Anders.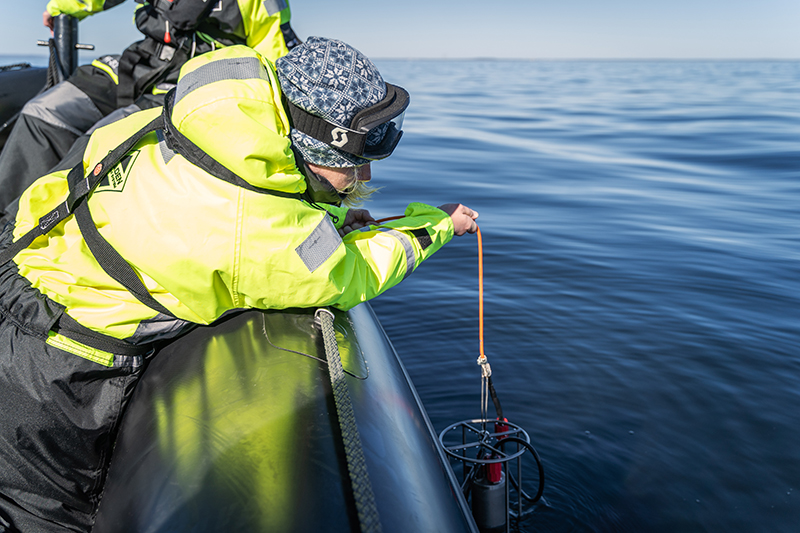 'The great thing about the Hanö Cod Reef is that it's a project catalysed by local involvement. Their knowledge will be incredibly important to the project. We scientists will contribute method development and scientific evaluation,' says Anders.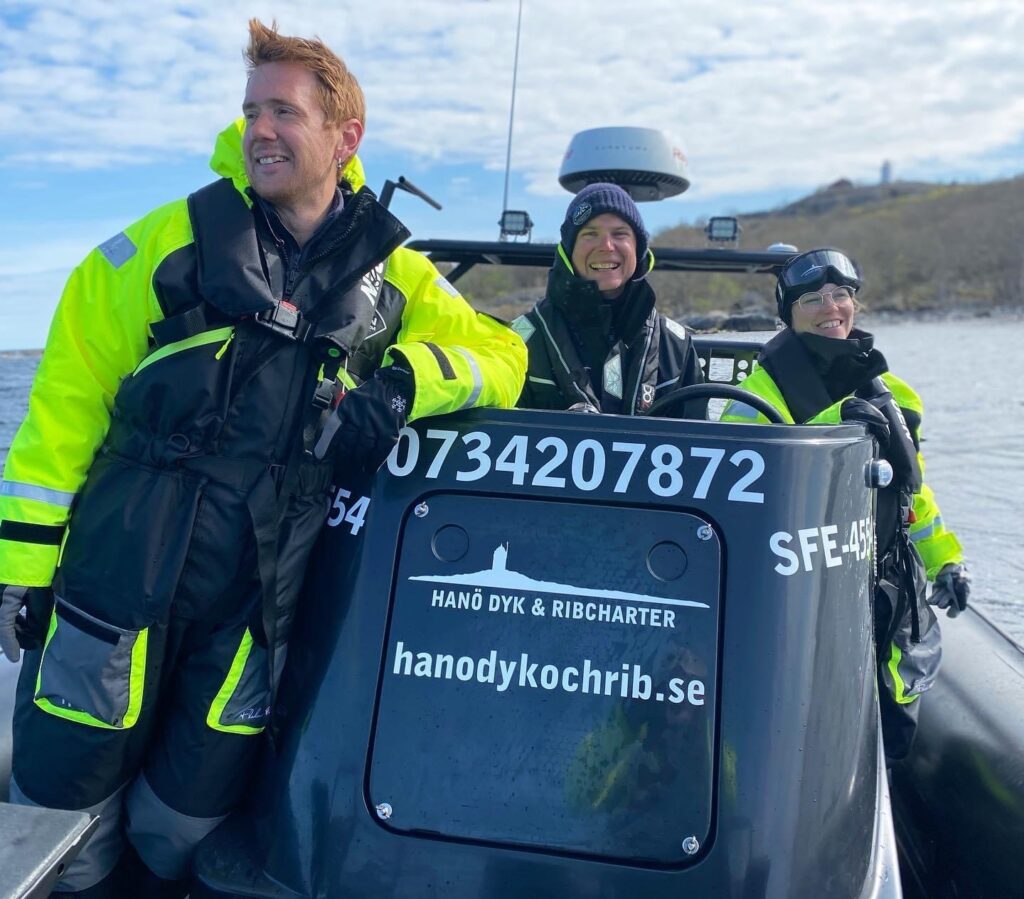 Hannes Kindeberg and Hampus Södergren are largely responsible for the local involvement. Hannes and Hampus have their own businesses in Hanö Bay, and both are project initiators and active participants in making the Hanö Cod Reef a reality.
'Hanö and Listerlandet have a strong history and great cultural heritage linked to fishing, and to preserve this we need to have more fish in the sea. When I met Hannes I quickly realised that we share an interest in fish and marine environments. We also share a desire to help and to make a difference.' says Hampus.
'Back at the idea stage, we knew it was very important to involve scientists and experts in the project,' says Hannes. 'For the project to bear fruit, we need more than our own observations – the results need to be supported by science.'
What's happened to the Baltic's natural reefs and stone formations? Why are artificial reefs needed?
'Historically, people fished for stones along Skåne's coast – removing stones to use as building material. In some of Skåne's coastal areas, this "stone fishing" has reduced the natural reefs. Also, the Baltic cod stock has become weaker, and, with greater predation, natural hiding spots play a major role in seeking shelter and finding food,' says Anders.
The benefits of cod reefs don't necessarily end there – they can also serve as an important place for other species to thrive.
'We will be testing some different reef designs at various depths to learn how we can optimise reefs,' Anders continues. 'Shallow reefs, for example, increase the chances of macroalgae growth, while deeper reefs, where there's no growth, may need more complex seabed structures. But we need to examine this,' says Anders.
Hanö Bay
Stretching from Skåne's east coast to Blekinge's south coast, Hanö Bay is one of the most important areas for Baltic cod, offering good foraging opportunities and proximity to Bornholmsdjupet, one of the cod's few spawning grounds.

The first reefs, which will be monitored by Anders and his colleagues, will be situated at depths of around 14–18 metres and will be filmed so scientists can study which species colonise the reefs over time.
'Cod in the Baltic Sea go deep, so the first reefs will be located at slightly greater depths. To help the smaller cod, which seek shallower waters, we plan to situate some reefs at shallower depths,' Anders says.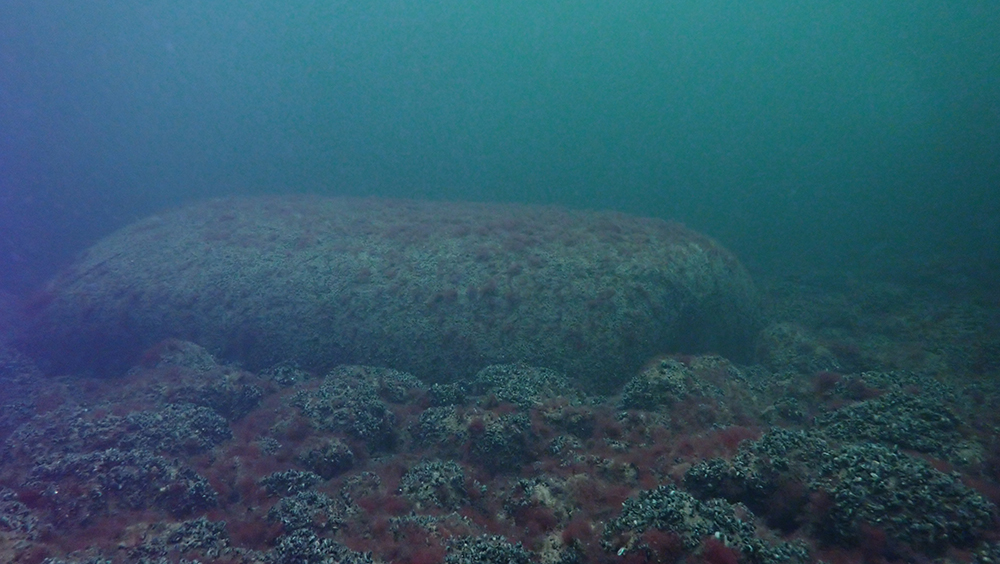 Divers will also be helping out during the course of the project, taking samples of sediment and reef surfaces to study benthic animals and growths. Water quality will be continuously monitored so scientists know the water conditions at the reef.
The project participants' commitment is hard to miss. Their shared hopes and objectives are clear:
'It will be fantastic if the project can help cod find a protected place to grow larger and support a local cod stock. In the best of all worlds, I hope the project and its documentation inspire similar efforts elsewhere in Sweden. Then maybe we can make a real difference,' Hannes says.

The Hanö Cod Reef project is carried out by Lund University, the Marine Centre in Simrishamn Municipality and the Hanö Cod Association. The project will run through 2024. The Hanö Cod Reef project received a grant of SEK 995,000 from BalticWaters' program to fund research projects and pre-studies for the project's scientific component. Read more about the other three projects awarded funding in the article Four new research projects for a living Baltic Sea.
Want to learn more about the Hanö Cod Reef? Visit the website: www.hanotorskrev.se